LDS Digital Display Tensile Tester
LDS-02 Digital Display Electronic Universal Testing Machine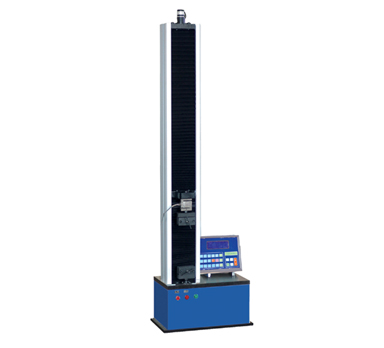 1 Function and Usages
This machine is mainly used various metal, nonmetal and composite material for conventional mechanical performance index test. Professional design of automatic control and data acquisition system, realized the data acquisition and control process of all digital adjustment. It can configure standard RS232 interface, which is convenient for the user to collect and process the test data of computer and data transmission between the nets. This equipment is suitable for the metal, pipes, profiles, aerospace, petrochemical, waterproofing materials, electric wire and cable, textile, fiber, rubber, ceramics, food, pharmaceutical packaging, geotextile fabric, thin films, wood, paper and other manufacturing and product quality supervision departments at all levels, and it also applies to colleges and universities teaching demonstration work.
2 Main Technical Index
1) The measurement scope of the test force: 20N-200N;
2) Test force sub-file: ×1;×2;×5;
3) Accuracy of test force measurement: 20% of each file, better±1% of indicating value;
4) Measurement range of speed: 10~500mm/min;
5)Accuracy of speed measurement: ±1%;
6) Tensile space: 0~650mm
7) Compression space: 0~650mm
8) Supply power: 0.4KW, 220V, 50Hz.