High Temperature Furnace
WGW-300 Heating Stove for Tensile Test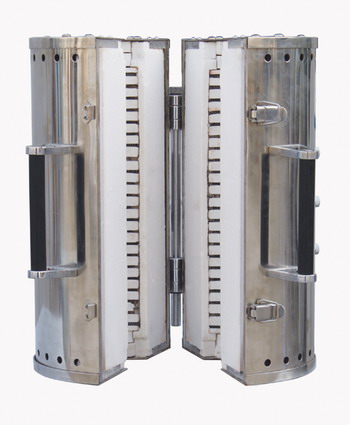 WGW-300 Heating Stove for Tensile Test
Main performance and characteristics
1) Heating stove adopts drum-type to open structure, resistance wire heating, through controlling the heating time percentage, realize the precision of temperature control.
2) The temperature controller using PID control method, the numerical display set and measure temperature, and temperature not rushed and fluctuation degrees small in the whole test process.
3) Heating stove device equipped with a crank arm stents, when using it, put the heating stove in test space, and remove the heating stove away when do normal temperature test.
4) Equipped with super temperature alarming, can be used to indicate role.
Technical parameters:
Temperature control range:
Room temperatre~300℃
Temperature control precision: ±2℃
Stove inner diameter: φ130mm×370mm
External dimension: φ390mm×390mm
Temperature control manner:adopt microcomputer PID control.