Leeb Hardness Tester
HLN-11A Multifunctional Leeb Hardness Tester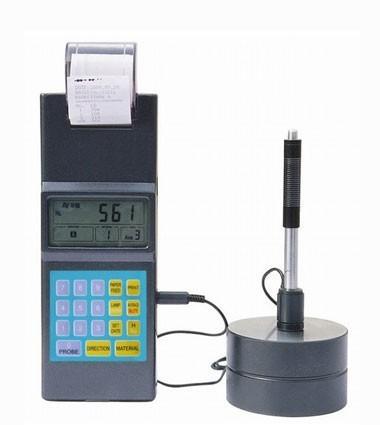 Feature & Use:
Small volume, convenient for carrying, easy operation
The measured Leeb hardness value can be converted into Brinell, Rockwell, Vickers and Shore hardness, etc.
Precision conforms to GB/T 17394, JB/T 9378
It is suitable to determinethe Leeb hardness of ferrous and non-ferrous metal precisely.
Technical Parameter:
Power supply: 6.0V DC
Working temperature: 1-40 °C
Dimensions: 268 x 86 x 47mm
Weight: approx. 0.67kg
Standard accessories
Small positioner: 1 pc.
Binding agent: 1 bottle
Leeb standardized block: 1 pc.
Charger: 1 pc.  
Application range
Basic type, suitable for most of hardness tests.
Suitable for hard- ness measuring of inner holes and small space.
Suitable for hardness measuring of gear face, column inner surface and concave surface etc.
Suitable for hardness measuring of steel, cast steel, gray cast iron, nodular cast iron and non-ferrous metals