Impact Specimen Notch Projector
CST-50 Impact Specimen Notch Projector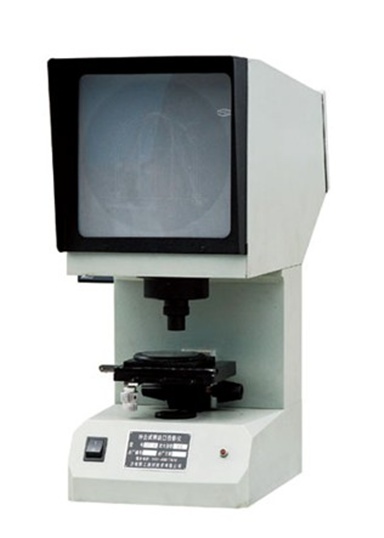 Usage and Characteristics
CST-50 Type Impact Specimen Gap Projector, based on the practical requirement of the domestic customers and according to the demand of impact specimen gap in GB/T229-2007,it is the special equipment which checks the Charpy V-type and U-type gaps precision. The instrument magnifies impact specimen gap's outline and projects it onto screen to compare with standard sample drawing of the impact specimen V-type or U-type gaps. This helps to examine whether the tested impact specimen gap is qualified or not. Which can meet American standard,European standard ASTM E23-02a,EN10045,ISO 148,ISO83 and so on.
Main technical parameters
Diameter of the Screen: 200mm
Size of worktable
Size of square worktable: 110×125mm
Diameter of round worktable: 90mm
Diameter of working screen: 70mm
Journey of worktable
Longitude: ±10mm
Latitude: ±10mm
Rise and fall: ±12mm
Scope of Revolving of the worktable: 0° ~ 360°
Magnification of the instrument: 50X
Magnification of the object lens: 2.5X
Magnification of the objective lens for projection: 20X
Illuminant(Tungsten-halogen lamp):DC 12V 100W
Dimensions:(515×224×603)mm
Weight:18kg
Supply power:220V 50Hz 150W
Advantages
This machine only needs electrical source and is easy to operate. The screen of this testing equipment has visible graduation and labels tolerance zone, angle value, depth line. So you can read the gap error accurately and it can satisfy ASTM En-23 and some other international standards. We can manufacture projectors which satisfy the demand for testing 3mm or 5mm gap according to clients' requests.