Steel Bar Bending Tester
GW-40B/50B Steel Bar Bending Testing Machine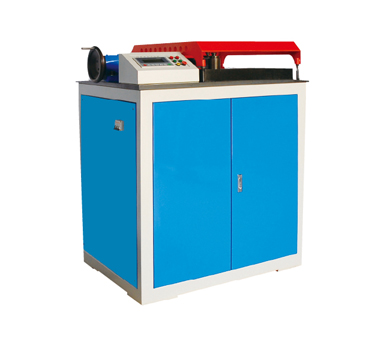 Ⅰ Overview
GW-50B Type Steel Bar Bending Testing Machines is special equipments which process cold bend tests and plane rebend tests. Its main technical parameters meet GB1499.2-2007, YB/T5126-2003and satisfy the stipulation and requirement of ISO10065:1900 about cold bend tests and plane rebend tests. It is the ideal testing equipment which is used for testing bend or rebend performance of steel bars for Steel industries and Building Units
The steel bar bending testing machine has lots of advantages like tight structure, easy to operate, direct digital display of bend angle, easy maintenance and lubrication, steady and safe running, low noise and so on.
Ⅱ Technical parameters
Items Technical speciation
Max. diameter of steel bars Φ50mm
Angle of bend 0°-180° with the arbitrary set
Angle of rebend 0°-180° with the arbitrary set
Rotational speed of worktable ≤1.4r/min
Power of motor 3kw
Outline size of the host 1320×1180×1250 mm
weight 2000kg
Ⅲ Main equipment configuration
1. One host
2. Work axis Ф56 two pieces
3. Work axis Ф48 five pieces
4. Steel bar bend heart attachment((4×Ф32,4×Ф36, 4×Ф40, 4×Ф50,5×Ф40, 5×Ф50)altogether five pieces.