U V Notch Broaching Machine
CSL-Y Impact Specimen Gap (double knives) Hydraulic Broaching Machine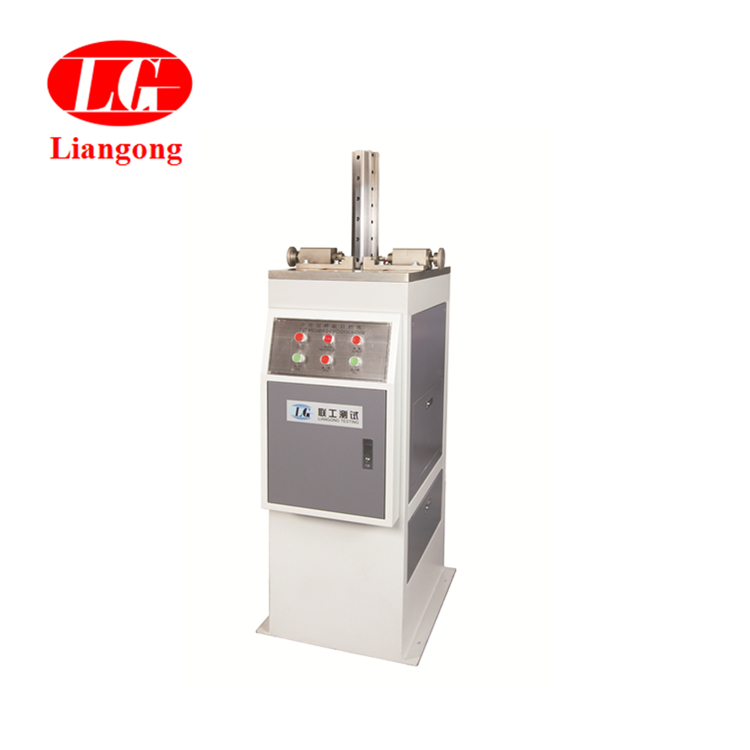 Product description
The impact sample notch broaching machine is the only device that can process the notch of the qualified Charpy impact sample except for the optical curve grinder in the country. The machine adopts the processing principle of one-time forming, and the machined notch has excellent uniformity. This equipment is a necessary special equipment for metallurgy, boiler pressure vessels, vehicles, engineering machinery manufacturing and scientific research institutions and other departments.
Working principle
The broaching machine adopts hydraulic drive. This structure guarantees the stability of broach operation and geometric accuracy of the gap. This product is equipped with a duplex broach, which can process two specimen notches at the same time: one V type (2mm deep) and one U type (2mm deep) (also two V type or two U type notches). No tool change is required for processing V-type or U-type notch, and it takes only 8 seconds for the sample notch to be machined once. The operation is simple and reliable. The broach of the broaching machine is made of W18Cr4V material with high hardness and good wear resistance. Each cutter can process more than 20,000 samples. The broaching machine has a special lubrication device to prevent damage to the broach, and is equipped with a garbage box for easy cleaning of iron filings.
Standard
GB/T229-2007 Metallic materials -- Charpy pendulum impact test -- Part1: Test Method
ISO148-1-2009 Metallic materials -- Charpy pendulum impact test -- Part 1: Test method
ISO148-2-2008 Metallic materials -- Charpy pendulum impact test -- Part 2: Verification of testing machines
Technical Parameters
Model

CSL-Y

Specimen gap shape

V-or U-(2mm)

Processing the Specimen size

10*10(7.5 or 5)*55mm

Drive mode

Hydraulic

Broach stroke

350mm

Broach Materials

W18Cr4V

Cutting speed

2.5m/min

Power

3-phase 4-wire 380V 50Hz 0.4KW

Main motor 0.37KW

Dimensions (mm)

660*400*1200mm

Weight

200Kg

Working condition:

1.Room temperature 20°C±5°C

2.Relative humidity less than 85%

3.Surrounding environment is non-corrosive medium, no vibration, no strong

electromagnetic interference .